Cash property Sale
If you are looking to raise quick cash from the sale of your property than we have the cash backing to buy your property from you. We are experienced property buyers buying propertys from people who need to sell their home quickly. Our business is to work with you to get you house sold as quickly as possible. We take the pain of home selling away from you.



We are not estate agents so we do not rely on third party buyers to come and buy your property. Since you are selling directly to us, it means that a sale can be achieved in as quick as a few days. As well as that there are many other advantages that are gained from selling your home quickly for cash. Some of these include: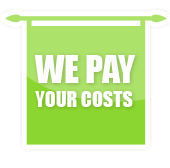 A sale within your time span
No need to wait for unpredictable buyers to view your house
No worrying about the presentation of your property
No waiting for house chains to complete
No waiting for financial arrangements from the buyer



These coupled with the fact that your house sale is guaranteed offer great peace of mind for the seller to get a move on in their life. We have helped many sellers achieve a quick sale and are continuing to help people in difficult situations achieve fast sales.
CALL 0161 8774142 TO STOP REPOSSESION OF YOUR HOUSE


Contact us to have a chat with us to get an instant offer in principle. We offer a no obligation offer to give you the choice of having the freedom of a quick sale.