Property Selling – Sell property quickly
Selling property can be difficult to achieve, especially if there is a need to guarantee a sale within specific timescales. Estate agents offer no guarantee that a property will be sold in a specified time and this can cause problems for people who need to sell their property quickly to move on.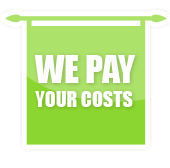 Many people have a variety of circumstances that warrants the sale of a house quickly. These vary from someone being behind their mortgage payments and hence debt, to people who are needing to sell due to; divorce or separation, relocation, releasing equity, ill health and more. Some of these circumstances means that the sale of a property quickly will help resolve a specific situation



If you are in need to sell your home quickly then contacts us and we will be at hand to help. We buy properties quickly to help people move on. Contact us to speak to one of advisors to learn more.
CALL 0161 8774142 TO STOP REPOSSESION OF YOUR HOUSE