Selling Home Quick
If you are currently struggling in selling your home quick and you have tight deadlines to meet than have a chat wit us to get the sale of your home become a reality, We buy houses from people who need to get a quick sale of their property and will be glad to have a chat with you to offer an instant offer.
We have a large cash backing that gives us the ability to buy homes instantly from sellers. That means we are able to free sellers from their ties with the current home to help them start afresh.

We have helped many people in a large variety of situations achieve a quick house sale. People who contact us have a variety of circumstances, some of which include: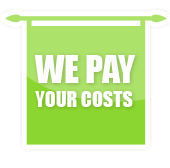 Financial problems and mortgage arrears
The threat of house repossession due to mortgage arrears
The need to relocate to another area
Family bereavement
Bad health
Selling to release the equity locked in a home



We have gained considerable experience in helping people from all walks of life achieve a quick sale or their property. This has helped us better understand the requirements of various sellers and as a result we are able to offer professional advise about the best route of sale for a home seller. We take a sympathetic approach to sellers who are undergoing difficult circumstances and try our best to offer the best advice possible.
CALL 0161 8774142 TO STOP REPOSSESION OF YOUR HOUSE

Contact us to have a chat in confidence to learn what we can do for you. If you are desperate to get your house sold quickly, then give us a call ad we give you an offer instantly.